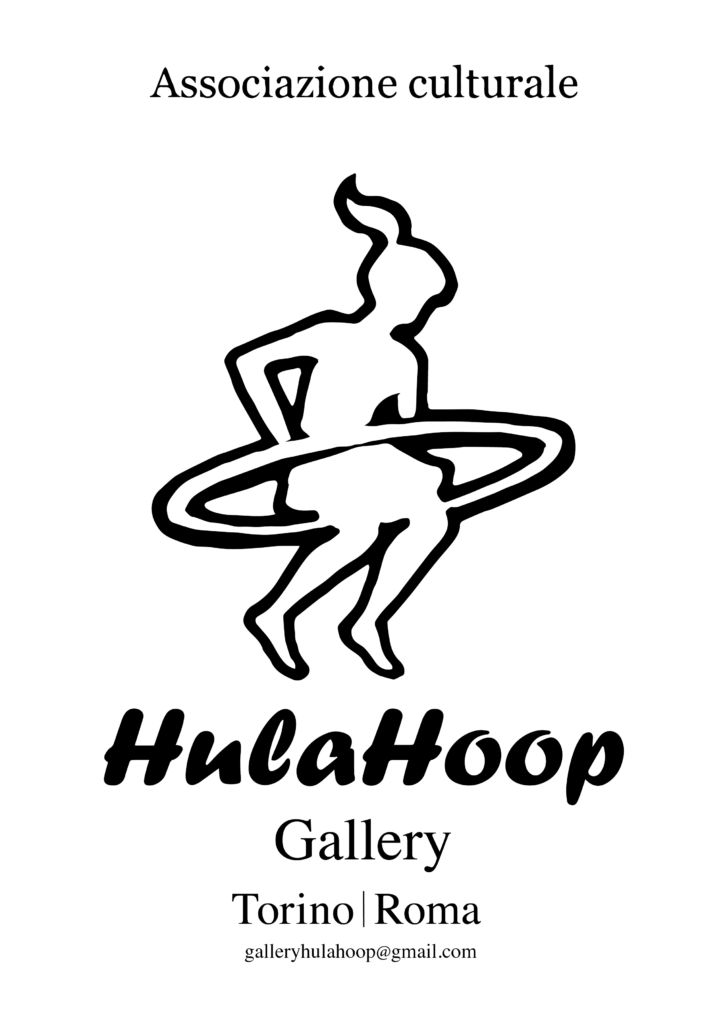 For many Roman Artists, Hula Hoop is almost a second home: a place where innovation and different languages, from paint to literature, match and enrich each other. A vanguards's incubator in constantly searching for "the New" and its approach to Human Being, by becoming a daily compass.
A worthy experience that is going over Rome, contradictory city where great ideas leave side by side an enormous spiritual shortsightedness.
Togaci, the curator,  has decided to reply this experience in Turin, that is one of Italian Contemporary Arts's Countries, using the same world vision of its Roman Twin.
Telephone: +39 320 354 2037
e-mail: galleryhulahoop@gmail.com
   HulaHoop Gallery Torino
   www. instagram.com/hulahoopgallery/
Open: Mon.- Sat. 15:00 – 19:00
Adress: via Rocciamelone 7, 10143 Torino